Menkes Developments have announced that One York will be renamed to the "Sun Life Financial Tower" with Sun Life occupying 30% of the 800,000 sq.ft. office tower and will claim the branding rights of the building.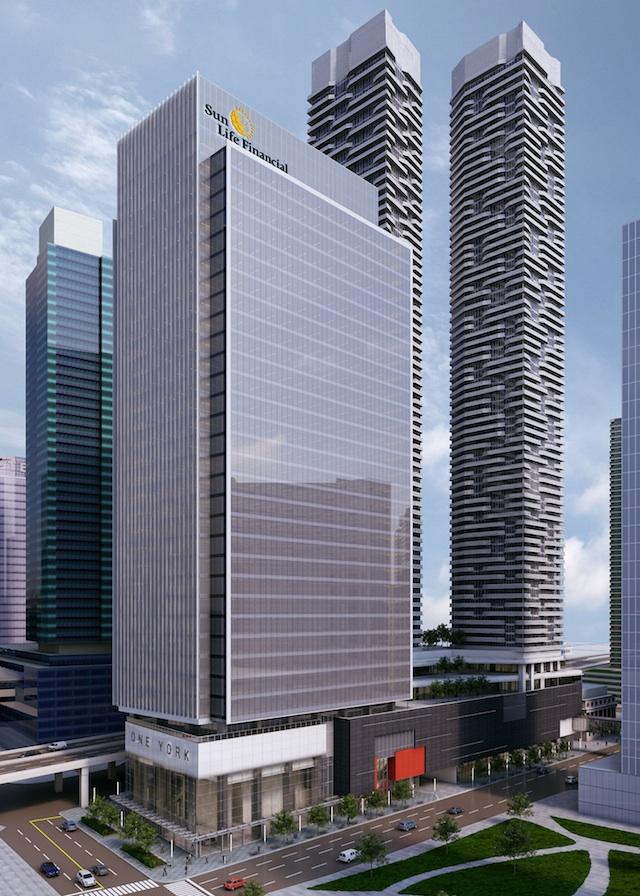 Brand New Rendering showcasing the Sun Life Financial Logo at the top of One York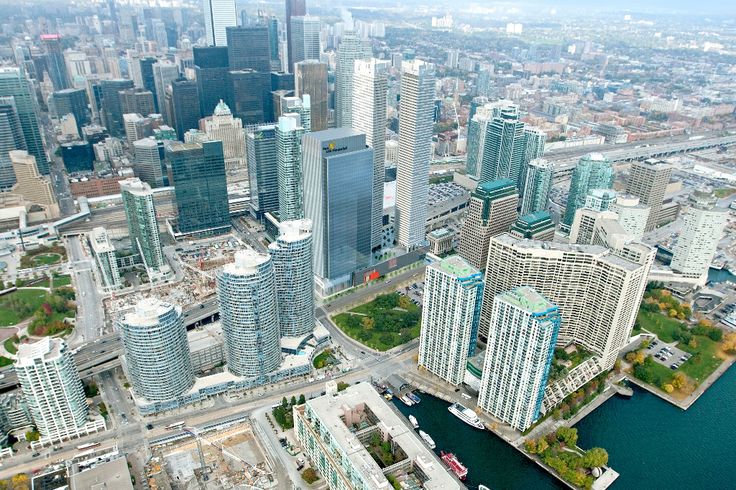 Aerial view of One York and Harbour Plaza Residences
Sun Life Financial will join HOOPP (Healthcare of Ontario Pension Plan) and the two will occupy over 60% of the brand new office tower.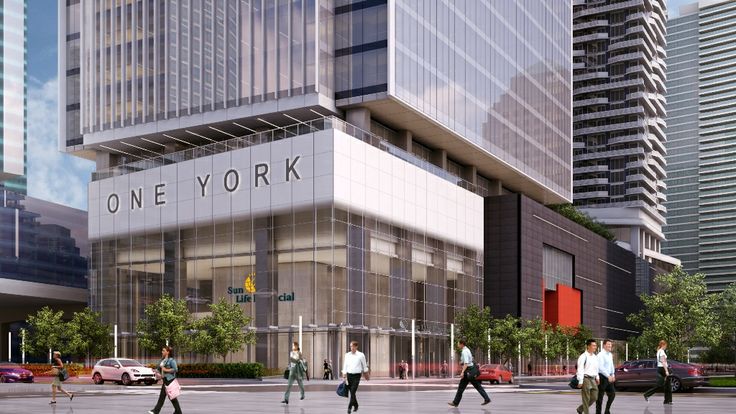 Lobby view with Sun Life branding inside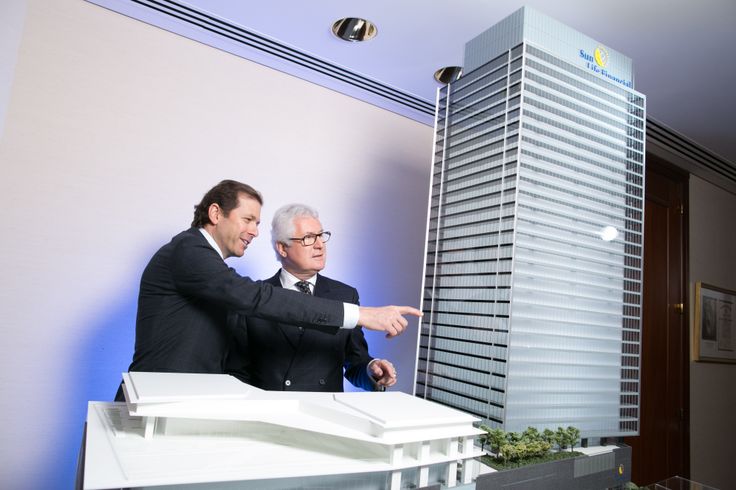 Peter Menkes of Menkes Developments and Michael Catford of HOOPP showing off the Sun Life Financial Tower Scale Model
Sun Life join an increasing number of major companies that are trading the "Old Financial District" (at Bay & King) for the "New Financial District" that offers brand new infrastructure, connectivity to Union Station and state of the art facilities.
The Sun Life Financial Tower will be directly connected to Harbour Plaza Residences, one of our favourite condominium projects in Toronto.  This new announcement further solidifies the growth of the South Financial Core as Toronto's brand new Financial District.