Platinum Launch: Freed brings Flair to King East By: Amit Bhandari / March 16, 2012
Platinum sales are now on for Freed Developments latest development in the St. Lawrence Market neighbourhood: Sixty Colborne Condos.  Freed are popular for their high design projects mainly located in King West such as Thompson Residences, Fashion House and Six 50.  The developers are looking to expand out of King West and have plans to develop in St. Lawrence, Fort York, Yorkville and Yonge & Eglinton in the coming months.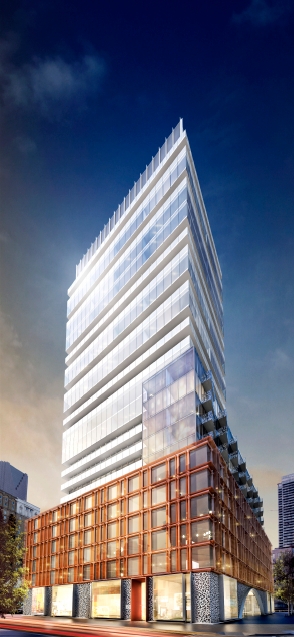 Sixty Colborne "hero shot"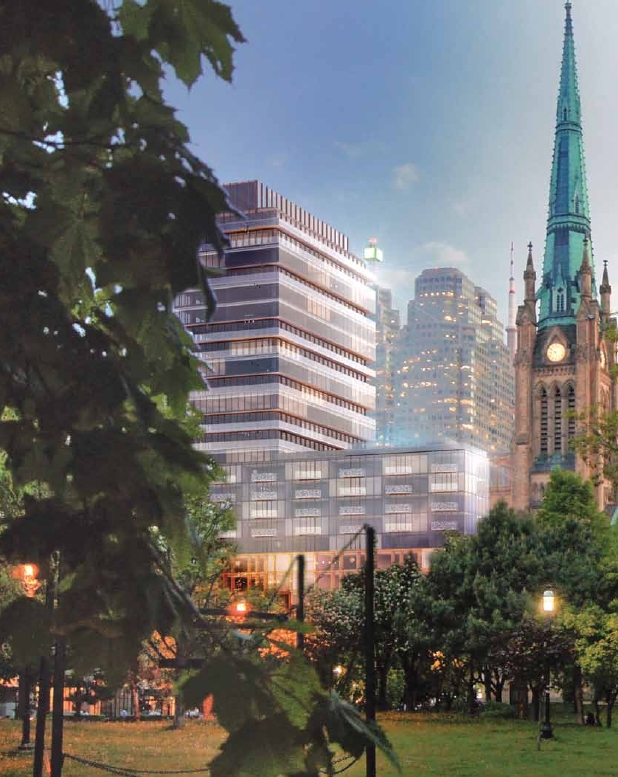 Another look at Sixty Colborne that highlights the Park and Church views
Sixty Colborne mixes classical design with modern elements and features a bronze glass podium that maintains a modern look but pays homage to the brick buildings that we are familiar with in the St. Lawrence neighbourhood.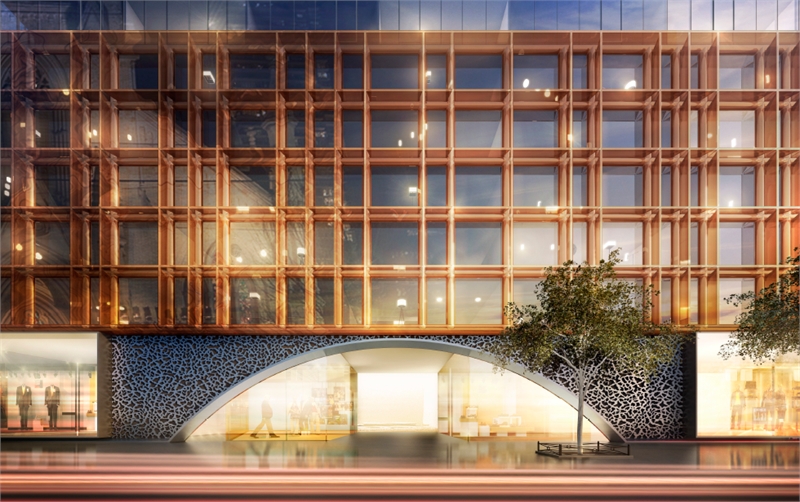 Bronze Podium paying homage to the brick buildings in St. Lawrence
The building itself stands approximately 25 storeys tall and features some excellent floorplans (the developers were quick to point out how much time and effort was spent on ensuring excellent floorplans, and their efforts definitely paid off).
The St. Lawrence Market District is one of our favourites in Toronto, and the team at Freed put it perfectly stating you are a "block from everything, just steps from it all".  Located steps from the Financial District and subway access, boutiques galore, stroll to the farmer's market and amazing restaurants – it's all right here.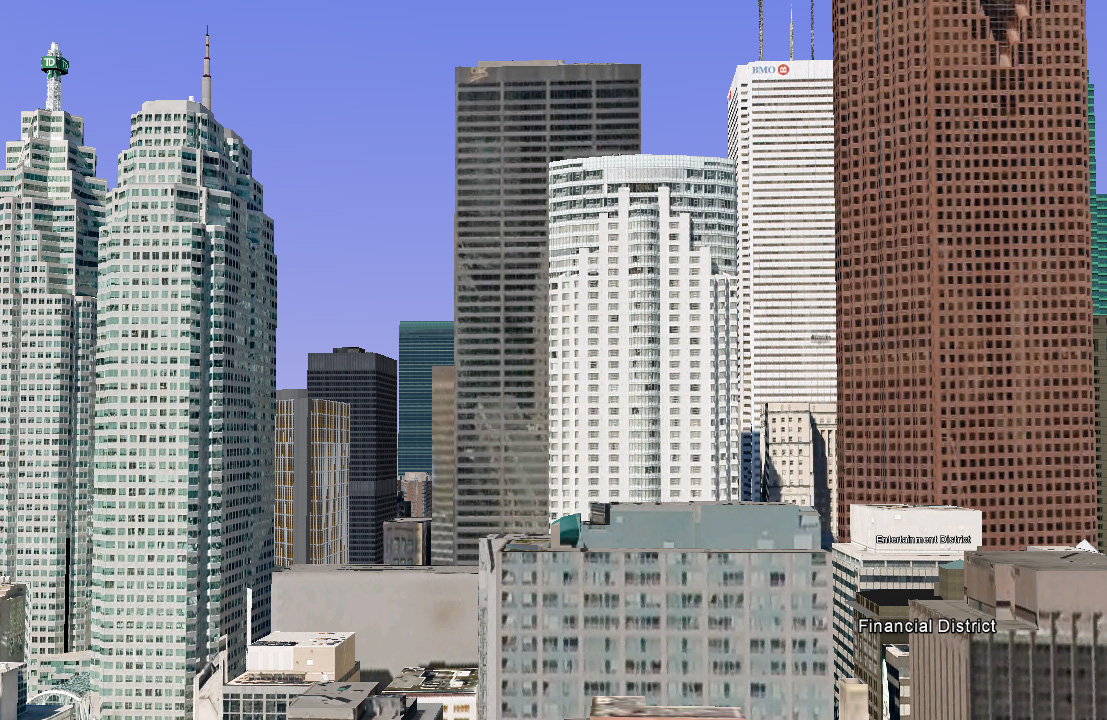 Amazing Financial District Views to the West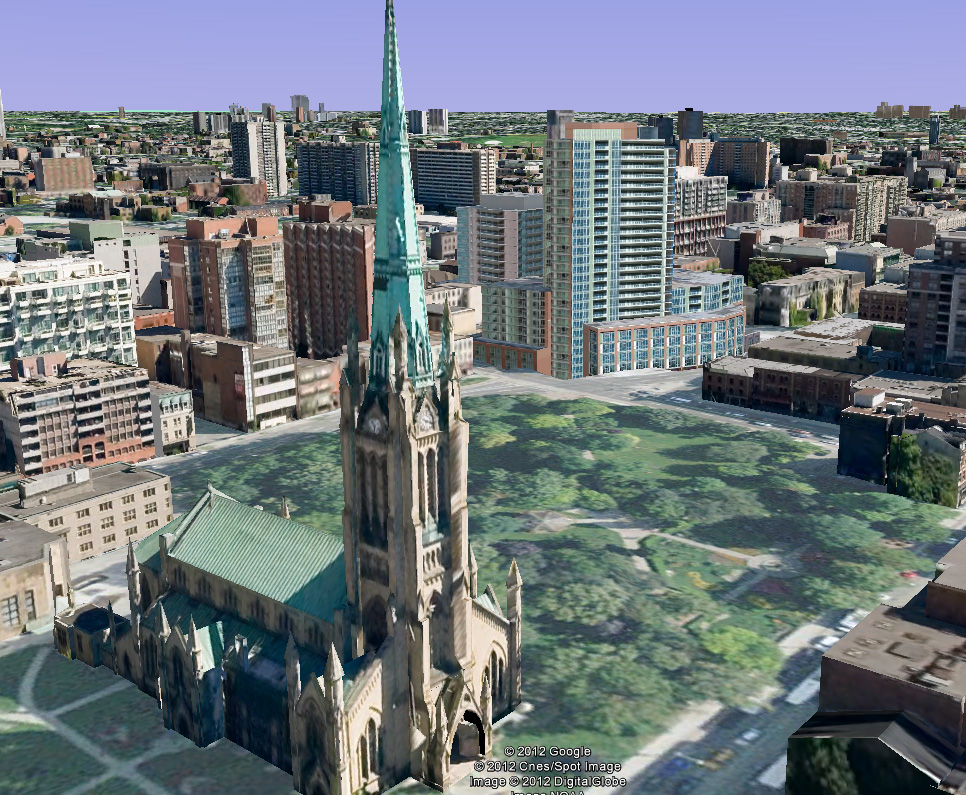 Unique Church & Park view to the North East – pretty spiffy
For all the information for Sixty Colborne, including how to purchase a suite – complete the form below!
Sixty Colborne brings King West Flair to King East By: Amit Bhandari / February 15, 2012
Mutter the words "Freed Developments" and most Torontonians will immediately think King West. The developer has had such a huge hand in developing the King West we all know and love today that the King & Bathurst area earned the unofficial nickname "Freedville". Condominium projects such as Fashion House, Seventy5 Portland, Six50 and most notably – the Thompson Hotel and Thompson Residences have put Freed Developments on the map as one of Toronto's premiere developers.
Freed are now looking to expand out of King West and are looking to bring some of their King West flair to King East with Sixty Colborne Condos.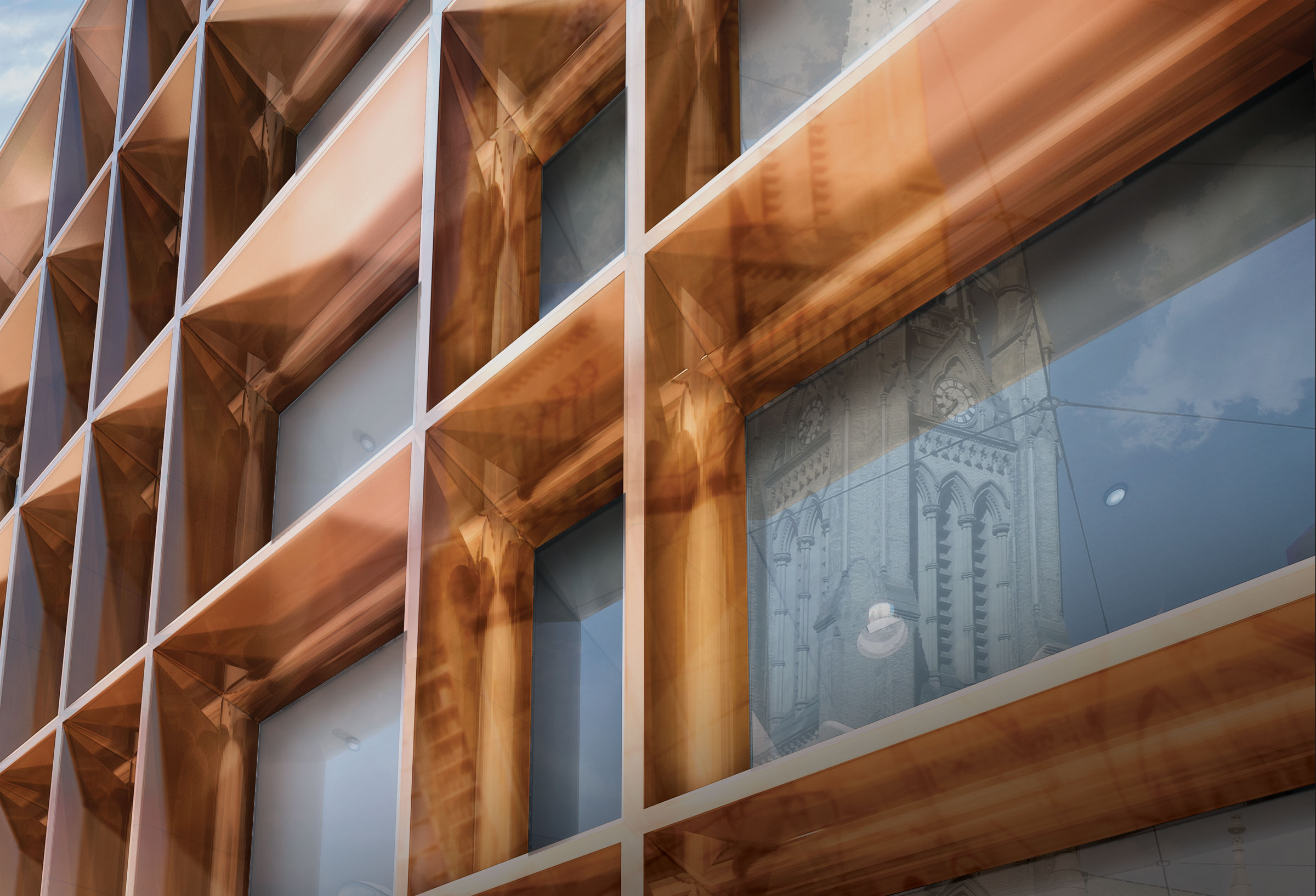 Early "teaser" image of Sixty Colborne. Podium will mix classic and modern elements with a copper toned material that will feel right at home alongside classic brick buildings in the St. Lawrence District
Sixty Colborne is a brand new condominium project that will be launching soon in the St. Lawrence Market district at King & Church. The site, located opposite St. James Park (and St. James Cathedral Church, as highlighted in the teaser image) offers incredible access to transit, local amenities and an awesome vantage point for views.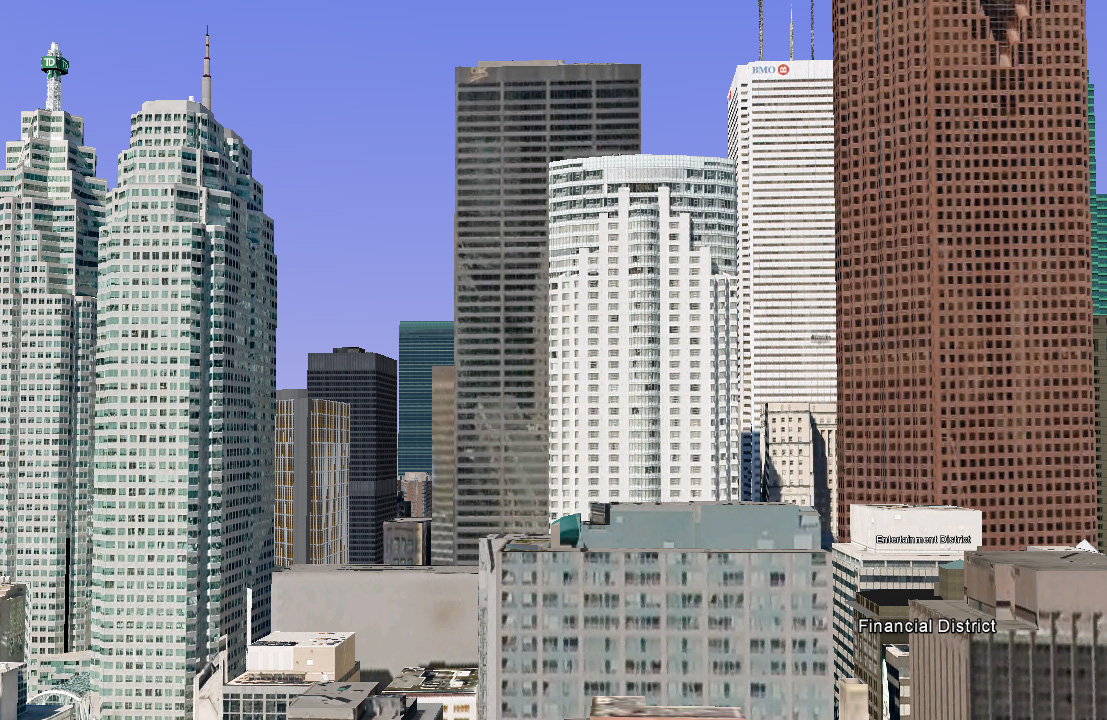 WEST VIEW: Financial District is at your fingertips – and makes for an awesome west view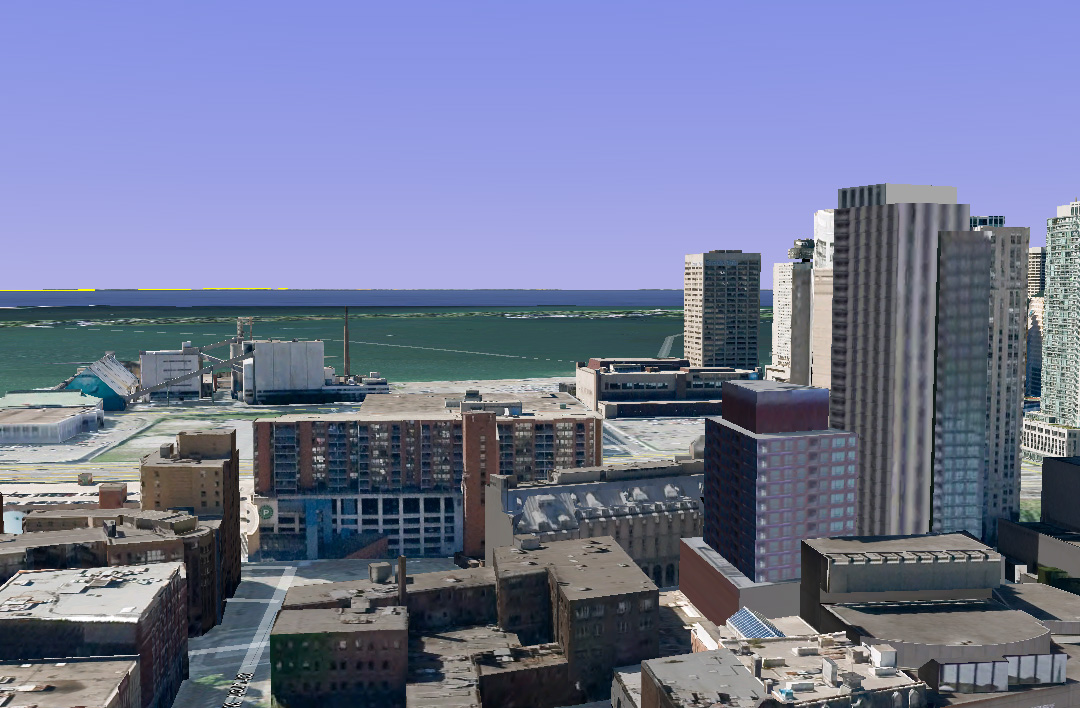 SOUTH VIEW: Lake views available on the south side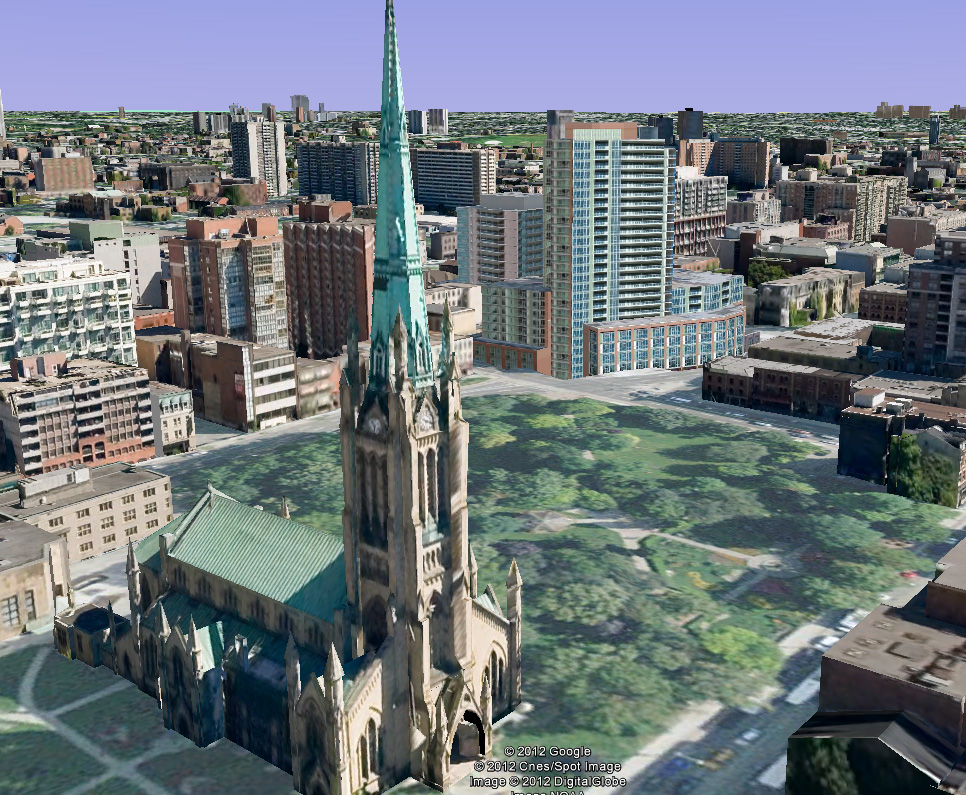 NORTH-EAST VIEW: Not the kind of view you get in your every day Condominium….
While details are currently scarce, we know that Sixty Colborne will stand approximately 25 storeys tall and house approximately 280 suites. Sixty Colborne will be launching in the coming weeks and is a project we are very excited about. For all the information as soon as it becomes available, register using the form below!