Similar Projects
9 Reasons To Be Bullish About One Park Place By: Amit Bhandari / October 11, 2012
One Park Place launched to a select group of Platinum Agents and is the latest condominium project by Daniels in the incredibly popular Regent Park Revitalization and is gearing up for a special One Day Sales Event on October 20th.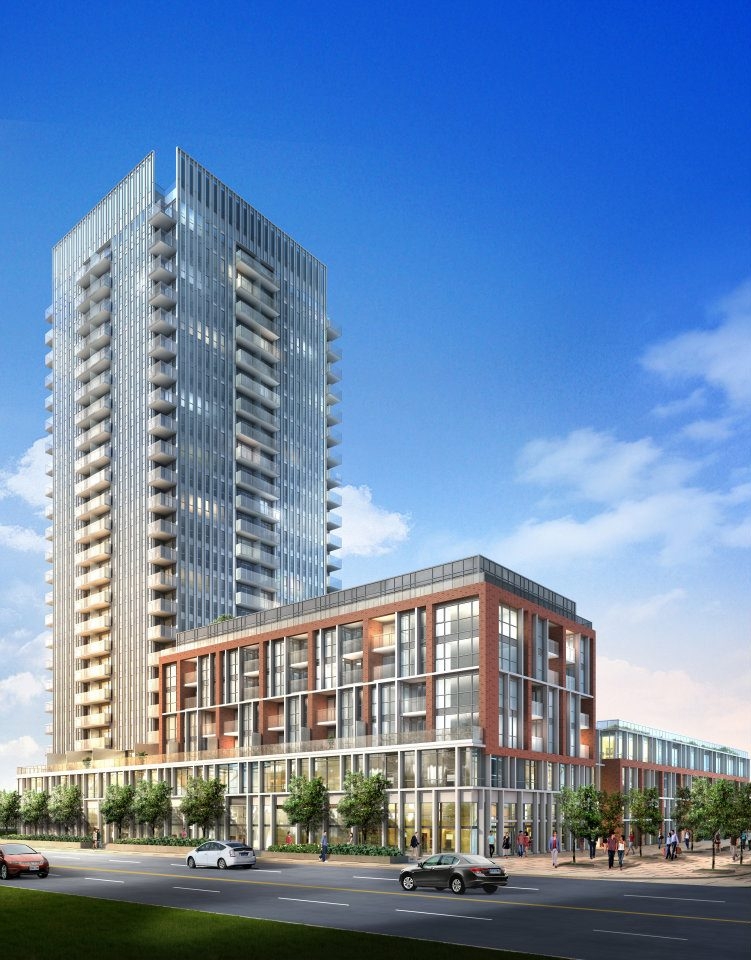 The Regent Park redevelopment has been one of our top picks for investors and below is a list of 9 reasons you should seriously consider One Park Place as a Toronto Condo Investment option.
1. PRICE
The average price for suites at One Park Place at the Platinum Launch is an incredible $518 per square foot.  This price point is almost unheard of for Downtown Toronto today where prices range anywhere from $700-$1,000 per square foot.  Most suites range in price from $200,000-$450,000.
2. DEPOSIT – JUST 5%!
One Park Place has the best deposit structure in the city, hands down.  Most developers ask for 25% deposit to secure a suite, however, at One Park Place you can purchase a suite for just 5% which is an incredible offering for a Toronto project at platinum launch.
Daniels doesn't stop there and makes it easier than ever to make the deposit payments, asking for just $3,500 on the day of signing and an additional $1,000 per month until you hit 5%.
3. HIGH END USER DEMAND
The Daniels projects in Regent Park enjoy a higher "end user" purchaser profile than many condominiums in Toronto.  This is important for an investor who will be competing against less listings when it comes time to sell.  Buildings with higher end users also maintain higher quality over time.
4. DEVELOPER REPUTATION
The Daniels Corporation remain one of the most trusted developers in the City and have numerous successful projects under their belt including Festival Tower (the Bell Lightbox and home of the Toronto International Film Festival), Cinema Tower, One Park West, Paintbox, Limelight and NY Towers (among many many others).
5. NEIGHBOURHOOD GROWTH
Regent Park today is a completely different Regent Park from just a few years ago.  Brand new stores, restaurants and condominiums have changed the "ghetto" of Toronto into a thriving neighbourhood.
Phase 1 is now complete and Phase 2 is well under way, and One Park Place will be the fourth major condominium project in the neighbourhood (following One Cole, One Park West and Paintbox – all enormously successful) and work continues on the brand new Aquatic Centre, Arts and Cultural Centre, Community Centre and the 6 acre park in the heart of the district.
The neighbourhood also recently celebrated the opening of the brand new "Paintbox Bistro" by renowned restaurateur Chris Klugman (of Bistro 990 and Oro fame).
6. MLSE INVOLVEMENT
A brand new partnership with MLSE (Toronto Maple Leafs, Toronto Raptors and Toronto FC) to fund brand new athletic grounds which will become the centerpiece of phase 3.  The new grounds will include a refurbished ice rink, new basketball court, and a new soccer field which is convertible into a cricket pitch.
7. HOME BOOST PROGRAM
One Park Place offers an incredible, government backed program called "Home Boost" which is essentially a 10% interest free loan from the government to assist with your down payment for if you are using the condominium as a principal residence.  The loan is only paid back when you sell your home.
What makes the program even more powerful, is that the 10% boost loan is recognized by CMHC towards your down payment which will save you money on insurance.  For example, if you are putting down 10% of your own equity in addition to the 10% loan from BOOST, CMHC will recognize that as 20% down payment and you will save thousands on CMHC insurance!
8. RENTAL DEMAND
New Regent Park enjoys excellent rental demand and rental rates that rival some of the top neighbourhoods in the City.  Rental rates for studio suites rent as high as $1,300 per month!  The rental rates are excellent, especially when you consider how relatively cheap the condominiums at One Park Place are!
9. FRONT OF LINE ACCESS
The TalkCondo team are proud to offer our clients front of the line platinum access for One Park Place.  As leading sales agents for the past phases of Regent Park, our team boasts incredible access to this project.  The past three phases have enjoyed incredible sales success with the majority of suites selling out in the first day of sales.  In the past, buyers have camped out for WEEKS for the opportunity to purchase!
For more information on the one day sales event, complete the registration form below!
Daniels Make it Easier Than Ever to Purchase at One Park Place By: Amit Bhandari / September 14, 2012
Daniels' Regent Park revitalization is well underway and the developer is getting set to launch the fourth condominium project (after One Cole, One Park West and Paintbox) called One Park Place.
Unlike most other developments in the City, Daniels actually BUILD the condominium before selling which allows buyers to move in much sooner than the typical condominium.  One Park Place has already begun construction and will be ready to move into in 1 year.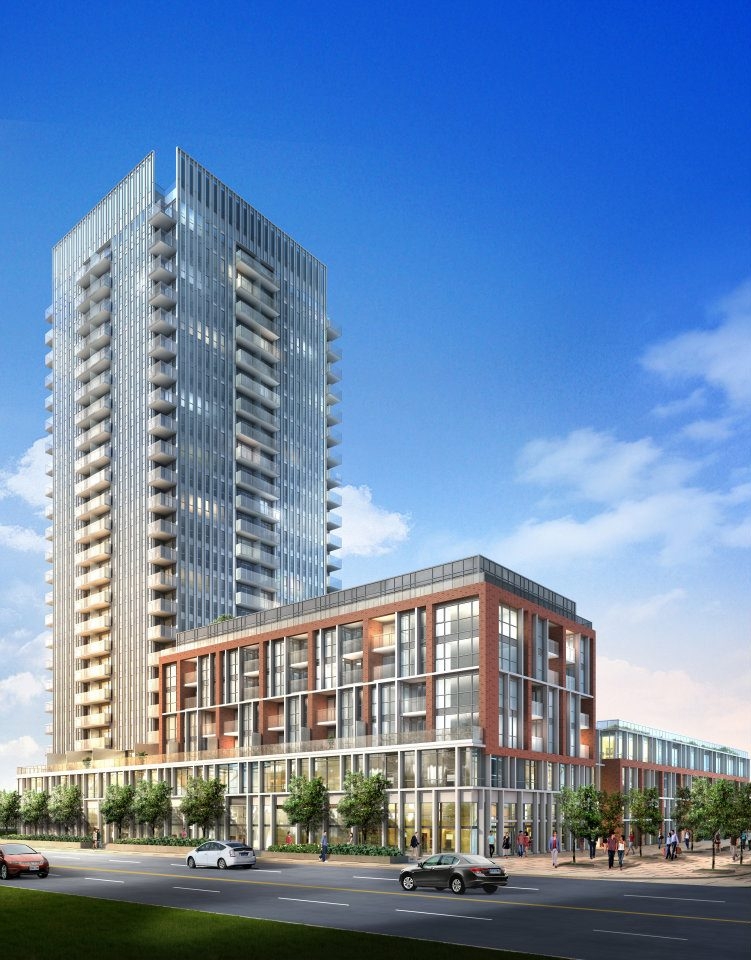 One Park Place located in Regent Park
For One Park Place, Daniels makes it incredible easy for home buyers to purchase.  The development will be priced very well compared to other condominiums in Toronto and buyers are able to purchase with just 5% down and also qualify for the very unique "First Home BOOST" program (explained in detail below) that has been wildly successful in previous years.
GRADUAL 5% DEPOSIT:
Purchase with just 5% down payable as follows:
$3,500 upon signing
$1,000 per month until you hit 5%
The Home Boost Program apples to new home buyers who plan to LIVE in the suite (purchasers must qualify for the program) and is an interest free loan of 10% that is repayable in full ONLY when you sell your home or when it is no longer your principal residence.  If you keep your home for 20 years, the loan is forgiven.
What makes the Home Boost program even MORE powerful is that the 10% loan is recognized by CMHC.  This means that if you are putting 5% down, CMHC will recognize your 5% plus the 10% from the Home Boost program for a total of 15% which allows you to save on the CMHC insurance.
The program is very powerful, especially for first time home buyers.
One Park Place is launching in the coming weeks, however, in order to purchase and utilize the Home Boost Program, buyers must qualify BEFORE they purchase and applications are being accepted immediately.  To register for Platinum Priority access to One Park Place, and to learn how to qualify for the Home Boost Program, complete the form below!
Details Begin to Emerge for Daniels Next Regent Park Project By: Amit Bhandari / January 31, 2012
Daniel's Regent Park Redevelopment is among the most ambitious and popular condominium projects in Toronto.  OnePark West and Paintbox (first condominiums in Regent Park by Daniels) were both enormously successful and anticipation has turned to their next project: OnePark Place.
Today we received some nuggets of information on the project and more importantly, an early rendering to give us a glimpse of what the project will look like.
The development will be similar in scope to Paintbox Condominiums (which will stand 26 storeys) and will be located nearby the brand new 6 acre park in the heart of the brand new Regent Park.
TalkCondo have written at length about the Regent Park Revitalization (read our in-depth look here) and how exciting the project is for the City.  Investors who have been able to capitalize on the Regent Park project have earned excellent return on their investment.
OnePark Place will be another major launch of 2012 and as always, TalkCondo will offer guaranteed first access to the project.  For all the details as they become available, register for the TalkCondo Insiders Club.