Similar Projects
Insiders Release of 365 Church Now Available! By: Roy Bhandari / January 31, 2013
365 Church Condominiums is a site that we have had our eye on for some time.  Menkes have an excellent track record and are regarded as one of the leading developers in the City.  Their recent work on the Four Seasons Private Residences goes some way in re-affirming their status as one of the GTA's most trusted developers.
The location of 365 Church is particularly exciting because of it's proximity to Ryerson University making it an excellent option for those investors who are looking for mid- to long-term rental income.  The site also boasts 2 minutes walk to the new Mega Loblaws (located at the old Maple Leaf Gardens), 4 minutes walk to the Eaton Centre and Dundas Square and 5 minute walk to College Subway Station.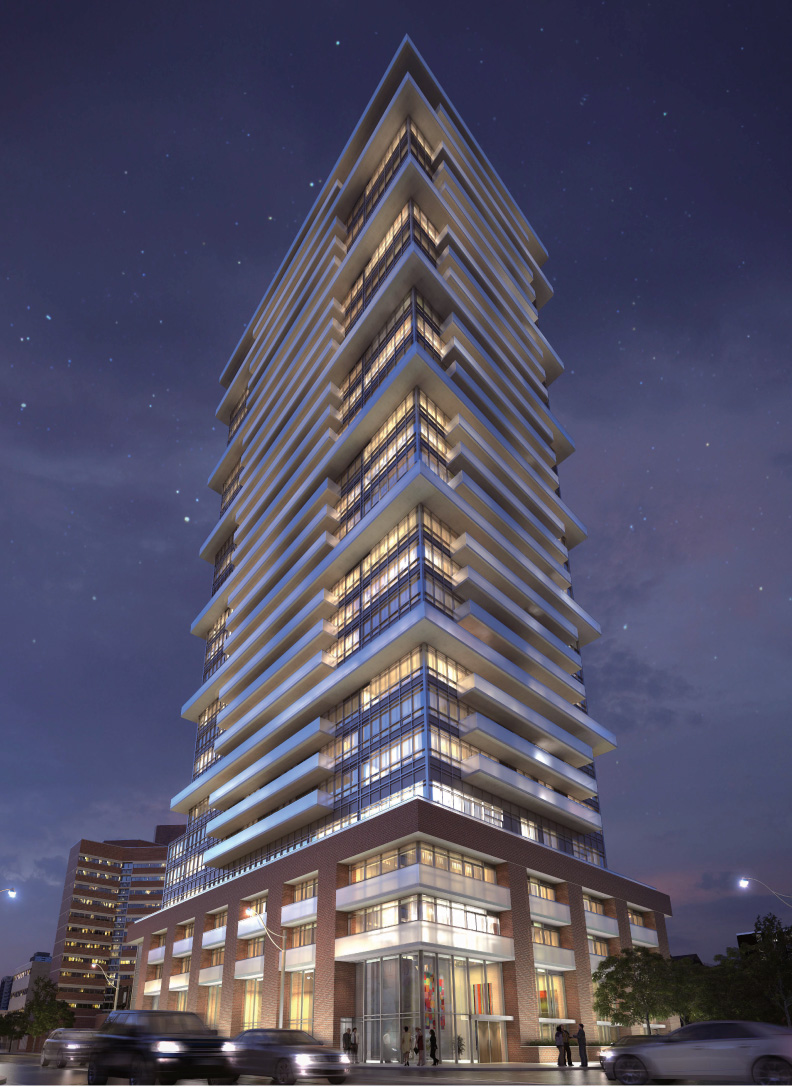 Hero shot of 365 Church standing proud at Church & McGill
The project will stand 29 storeys and features unique balcony treatment to give the building a textured look.
Interiors are designed by Munge Leung (the same interior designers of stylish condominiums such as King Blue, Pier 27, 3018 Yonge in Lawrence Park and the Ritz Carlton among others) and will feature Plank Laminate throughout, upgraded European style kitchens and Floor-to-Ceiling windows.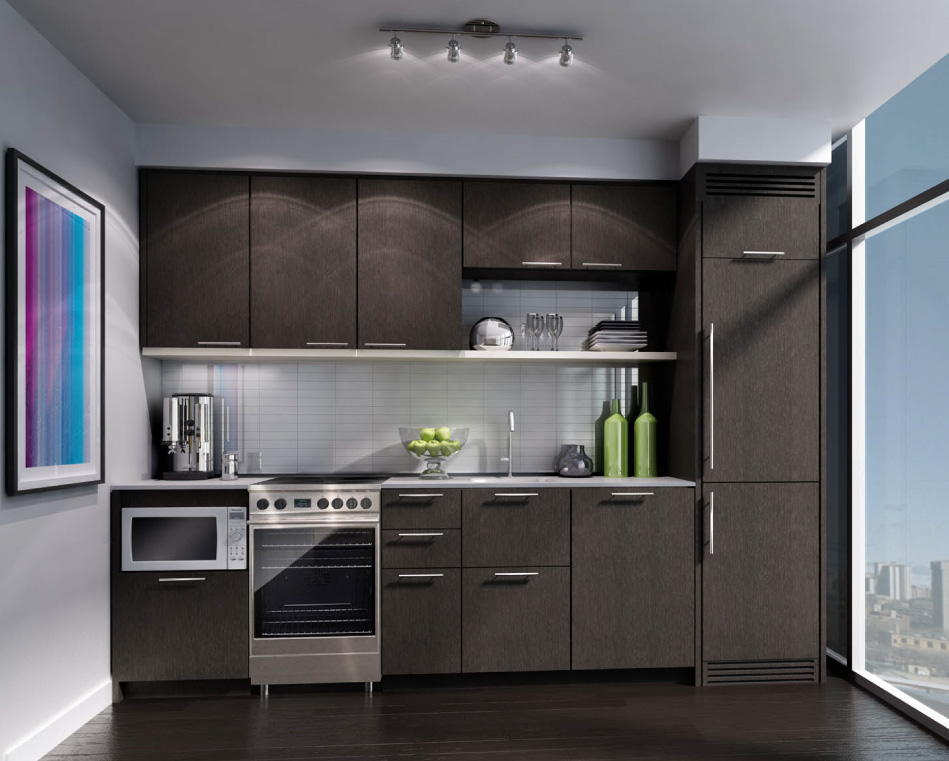 Interiors by Munge Leung (Interior designers of the Ritz Carlton) feature upgraded kitchens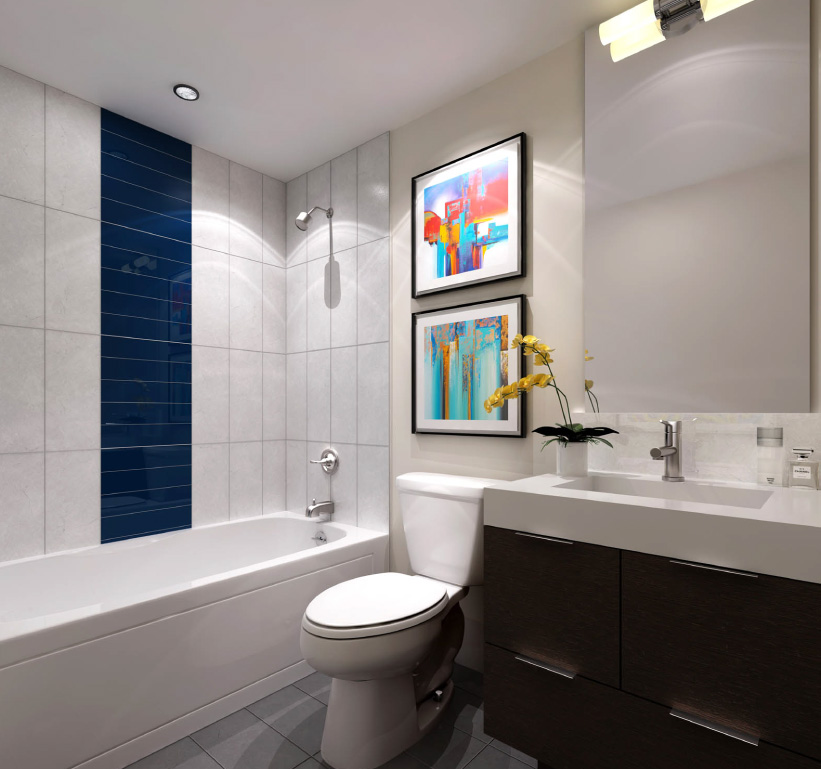 Hotel style washrooms come standard
The star of the amenities is the rooftop terrace perched up on the 30th floor with a stunning view of Downtown Toronto.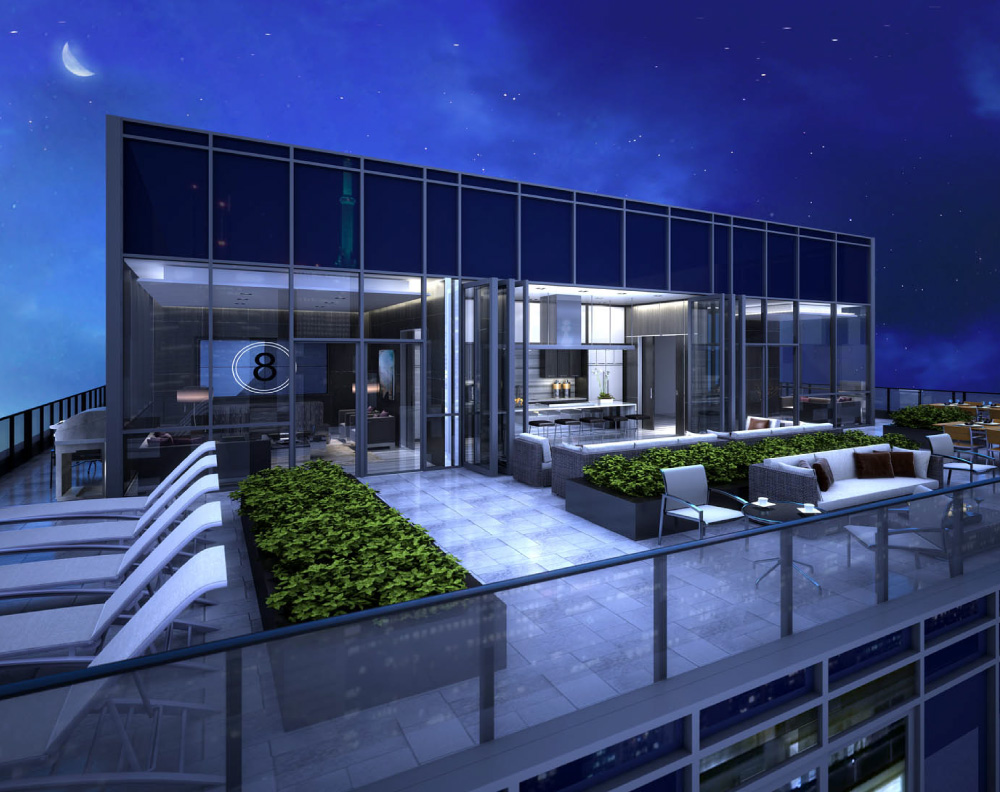 Incredible Rooftop Terrace perched 30 storeys high
365 Church is now available as part of an exclusive "Insiders Release" prior to their launch.  The project is launched at a VERY aggressive price and TalkCondo clients will also receive access to exclusive incentives.  For more information and to receive floorplans, prices and all the details you need – complete the form below!
365 Church Approved by OMB By: Roy Bhandari / November 20, 2012
Menkes Developments have finally had their proposal for a condominium tower at 365 Church Street approved which means that "365 Church" will be launching in the coming months. ;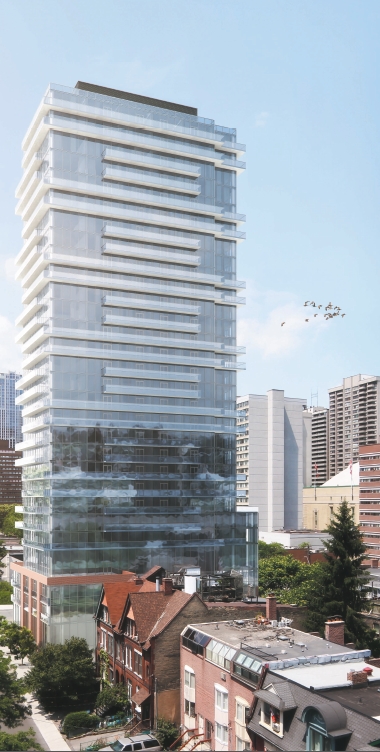 Early look at 365 Church revealed by Menkes to a small group of agents. ;Stunning and modern design.
After having their proposal for 365 Church Street denied by the city last year and heavy influence against the project by the locals, there were big question marks over the 30-storey contemporary condominium project and what form it would take. ;
We're extremely excited over here at TalkCondo, as it has recently been announced that the Ontario Municipal Board (OMB) approved Menkes proposal and the developer is preparing to launch the project sooner rather than later.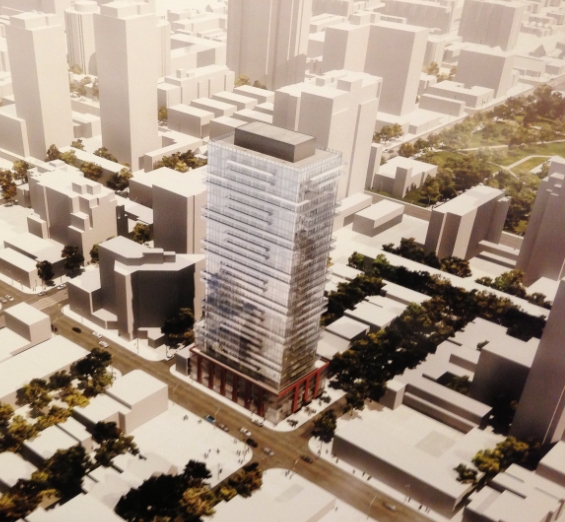 Top down look at 365 Church Street which will be located just around the corner from the brand new "Super Loblaws" and located very close to Ryerson University
365 Church is a site that we have been excited about for some time. With an ideal location that's close to the new "Super Loblaws" at the old Maple Leaf Gardens, Ryerson University, the Eaton's Centre and Dundas Square, this new project provides Toronto professionals the lifestyle, convenience and excitement our city has to offer.
To keep right up to date with this project, complete the form below!