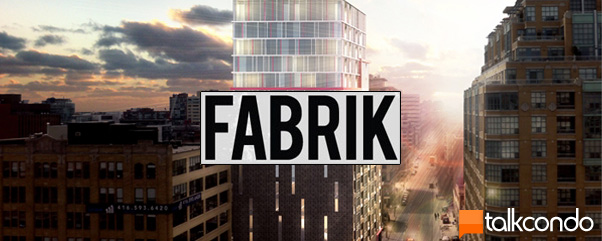 We're starting to get over our Holiday Hangover…it's time for some condominium launches! The spring condominium line up is among the strongest that we have ever seen with some incredible sites preparing to launch. Investors who are able to jump on the launches early will benefit from the best suite selection and the best prices.
The first project out of the gate this year is Fabrik by Menkes. To register for priority access, click here.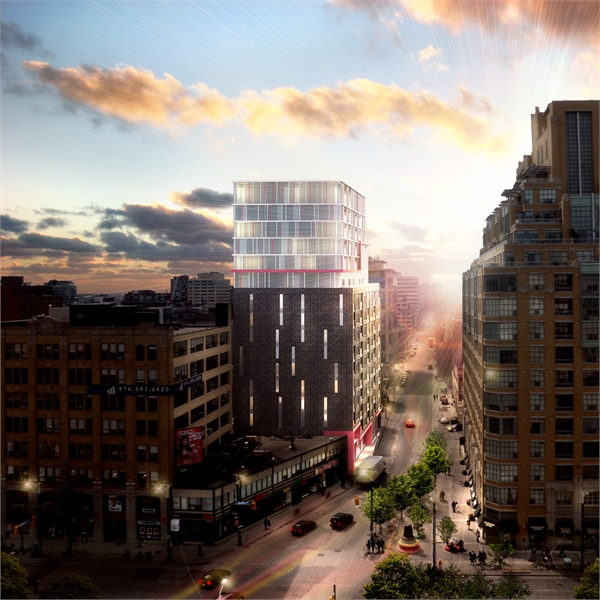 Fabrik Condominiums by Menkes will be the first major project in Toronto to launch in 2012
Fabrik is located on the border of Toronto's sizzling Entertainment District and popular Fashion District, located at Richmond & Spadina and will stand 16 storeys. Menkes are among Toronto's most trusted developers so this is a project we have been keeping our eyes on. Menkes sent us a video highlighting the vibrancy of the neighbourhood as they get ready to introduce Fabrik.
The project is set to launch on January 31st to VIP agents and as always, TalkCondo will be at the front of the queue to get our clients the best access to the project. Sign up using the form below for all the details as soon as they become available!