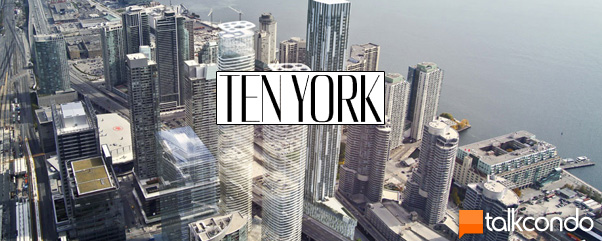 Ever since Tridel announced "Ten York", the 75 storey mega tower located in Toronto's new south financial core, it has been one of the most anticipated projects in recent memory.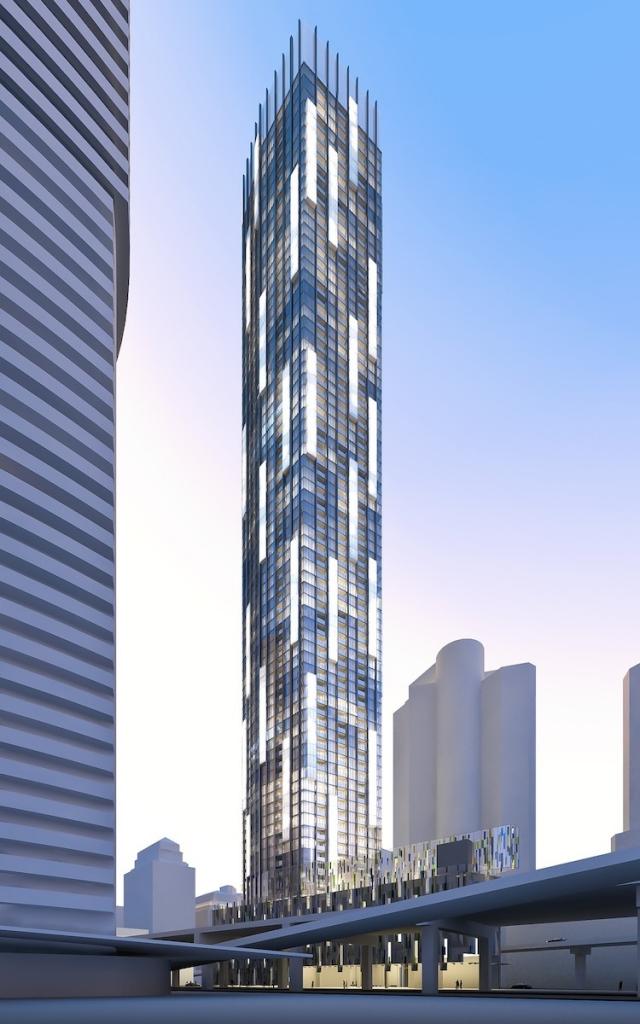 Head to Toe rendering of Ten York
Start with a AAA prime site, add arguably Toronto's most trusted developer to build one of the most iconic towers in the City and you have yourself a winner. Ever since the initial press conference to introduce the project at the turn of the year, there has been a lot of speculation about when the project will be going on sale – the initial timeline of "late January" came and went, and now we're sitting in the middle of July and still no answer.
So what gives?
Jim Ritchie (Senior Vice President of Sales & Marketing for Tridel) recently announced "We're still on," and the project is expected to house close to 800 units and has been delayed until late September because of approval issues and design.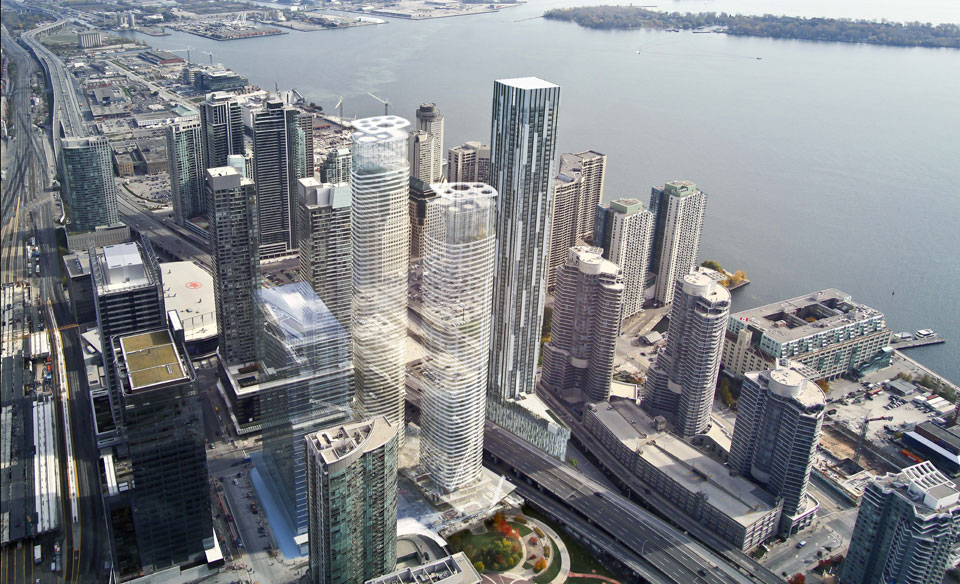 Ten York towering over the other buildings
TalkCondo will be right on top of the Ten York launch and will be the first with any new information on the project as soon as it becomes available. To be among the first to know about Ten York, register below!