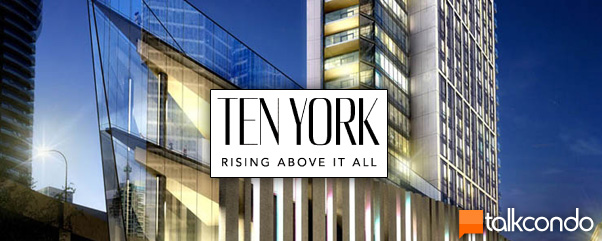 You may have noticed that the last couple of weeks have been a little quiet at TalkCondo, that's largely due to the fact that we have been spending our hours at the head office of Tridel and anyone wondering about the health of the pre-construction market should take a look at the incredible success of Ten York Condominiums.
We had lauded the project as an incredible investment opportunity due in part to it's location, high quality and established developer and the amazing value with prices starting in the low $600 per square foot range.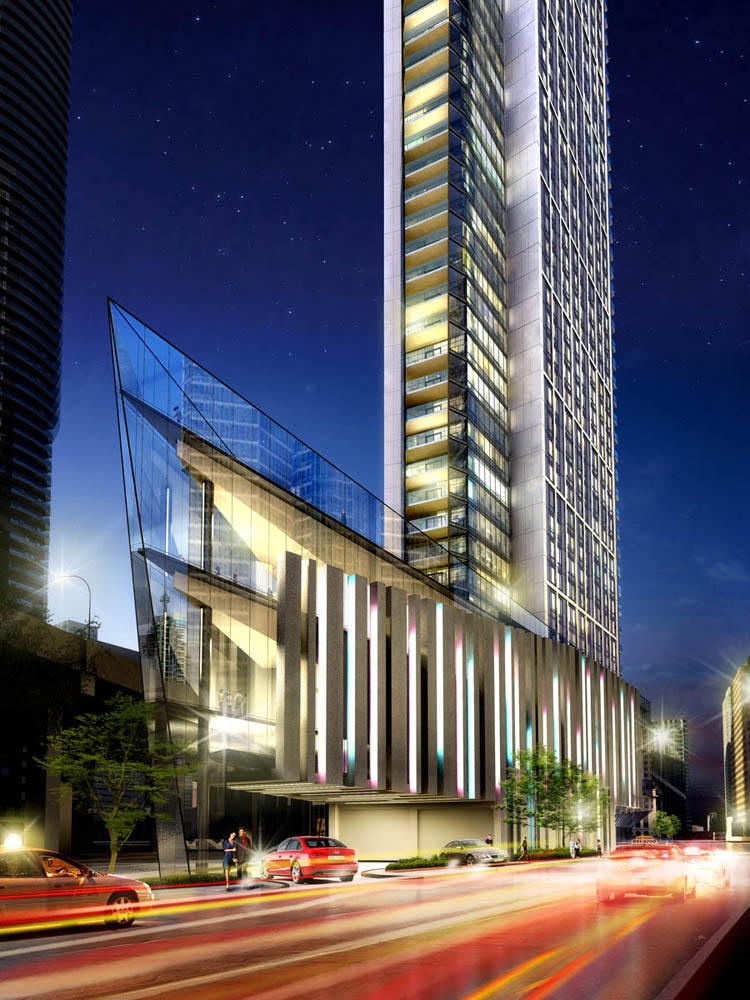 Ten York's awesome flatiron podium caught the imagination of buyers with Tridel boasting 88% sold after the first weekend.
And boy, were we right!
Ten York sold 88% of released inventory (600 units) in the first weekend of sales making it one of the fastest selling project of the year.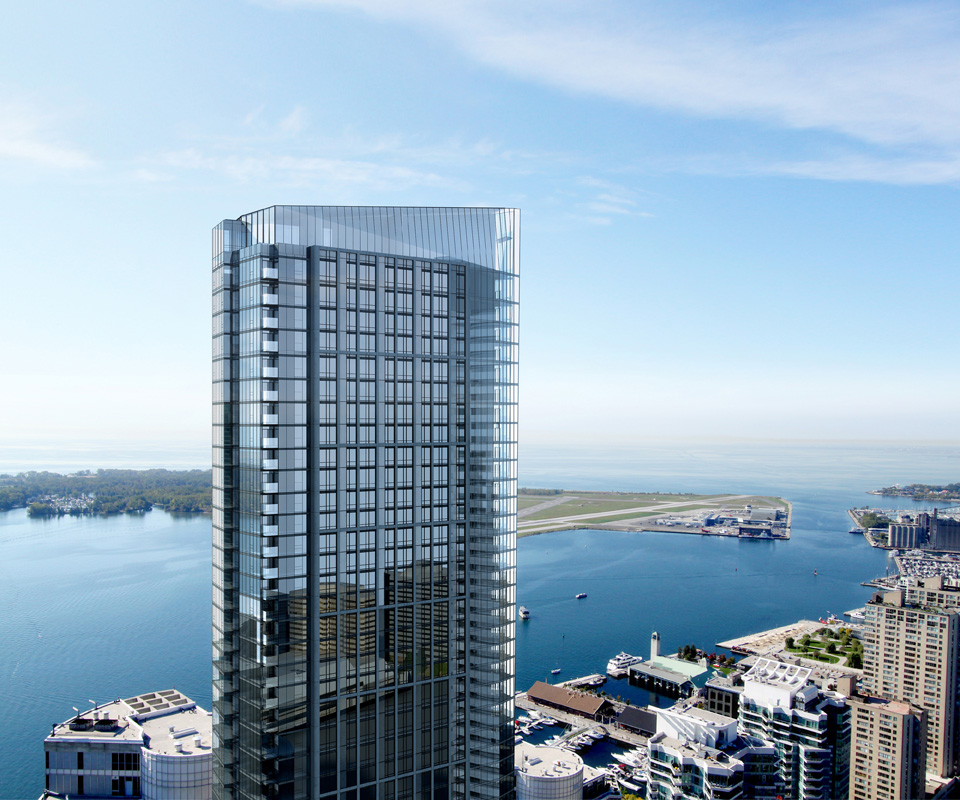 Incredible Views no matter which way you're facing
The condominium will rise 65 storeys on a pie-shaped lot wedged between the Gardiner Expressway and Harbour Street in the booming South Financial Core and will join other popular residential towers such as Maple Leaf Square, ICE and the upcoming Harbour Plaza Residences.
A huge congratulations to Tridel and all of our clients who were lucky to purchase