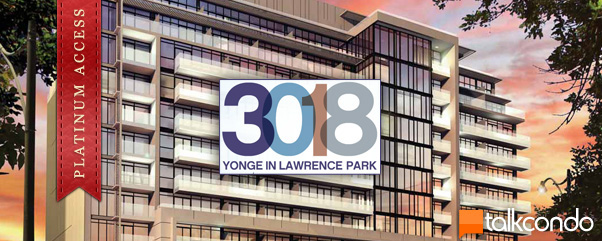 3018 Yonge in Lawrence Park is set to become one of the hottest and fastest selling developments in Toronto this fall. Located just south of Yonge & Lawrence, the development offers incredible access to the subway station, incredible views overlooking the park, and high end finishes that you would come to expect from a development in this location.
Details for this development were released to platinum agents over six weeks ago, while VIP agents received details a couple of days ago. Demand and reaction has been through the roof, and we FULLY expect this development to sell out very very quickly.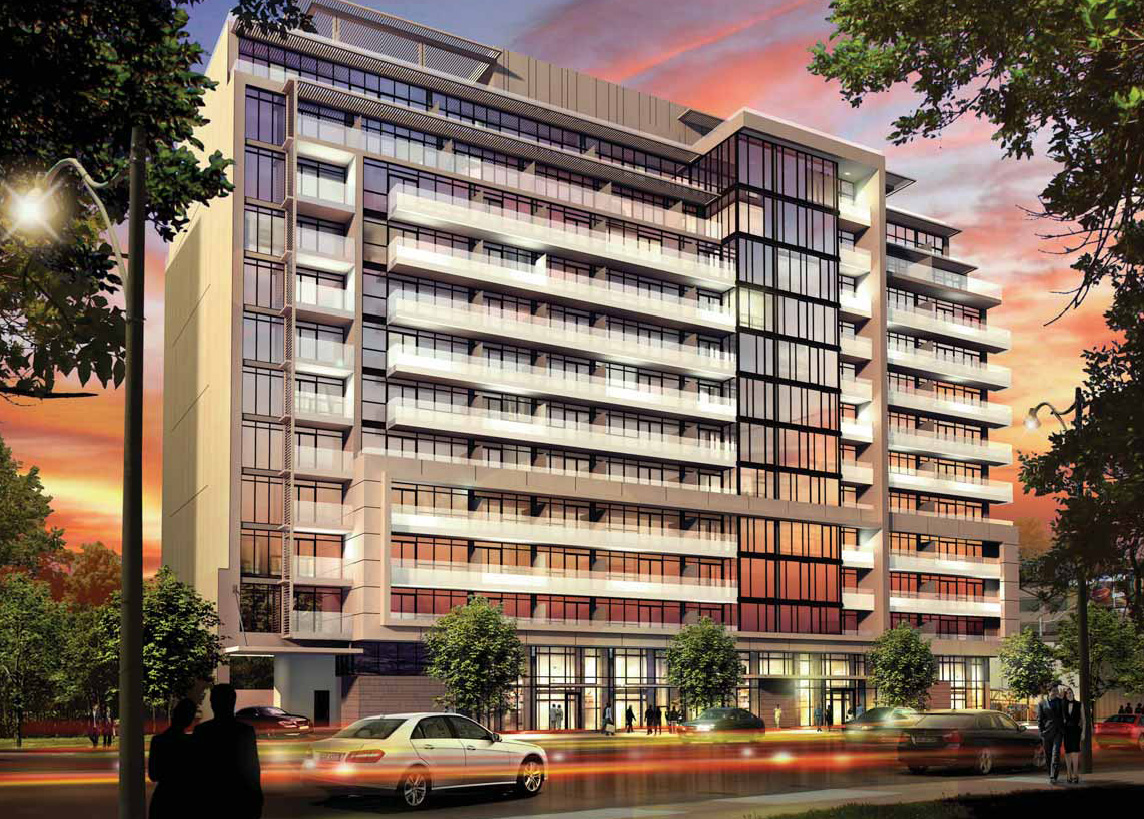 3018 Yonge will be one of the fastest selling developments of the fall – mark my words.
TalkCondo will be hosting an open house this weekend (September 17th & 18th) to give clients an opportunity to tour the model suite and learn all about this exciting project before the opportunity to purchase units next week. By registering with TalkCondo, you will get the red carpet treatment including a number of additional perks (highlighted below) and also the chance to sign your unit two days before other VIP agents in the City to ensure you secure your preferred suite at the best possible price.
*TO RSVP FOR THIS OPEN HOUSE, CLICK HERE AND FILL IN THE FORM INCLUDING YOUR NAME, YOUR PHONE NUMBER & THE NAME OF YOUR GUEST(S) IF ANY. YOU MUST BE ACCOMPANIED BY A TALKCONDO REPRESENTATIVE IN ORDER TO GET THE ADDITIONAL PERKS & OPTION TO SIGN TWO DAYS BEFORE VIP AGENTS*
FEATURES & FINISHES (highlights include)
-Grand lobby professionally designed with lounge seating
-24hr. Conceirge
-Ground floor pet spa
-Ground floor outdoor amenity terrace with BBQ area
-Rooftop outdoor pool and hot tub with fireplace
-Outdoor rooftop lounge
-Fitness facility overlooking Lawrence Park
-Steam Room
-Engineered Hardwood Flooring
-40oz. Broadloom with Foam Underpad
-Smooth Ceilings Throughout
-Designer Cabinets
-Granite Countertops
-Miele Cook Top, Miele Oven, Miele Hood Fan, Miele Dishwasher
-Liebherr 30" Fridge
-Marble Flooring in Washroom
-Kohler faucets and fixtures in Washrooms
Given our relationship with Lanterra, TalkCondo clients will be given the following additional perks:
-1% Discount off the purchase price
-Price Freeze (Value $3,000) – One Level Higher at One Level Below Price
-$4,000 towards upgrades
-Locker for $2,500 (Regular is $5,000)
-3rd 5% Deposit Installment in 365 Days (Regular 270 Days)
-Parking for $25,000 (Regular is $29,000)
-$0 Assignment Fee (Regular is $5,000)
To RSVP for this open house, kindly complete the form below along with your phone number and name of your guest(s) (if any).