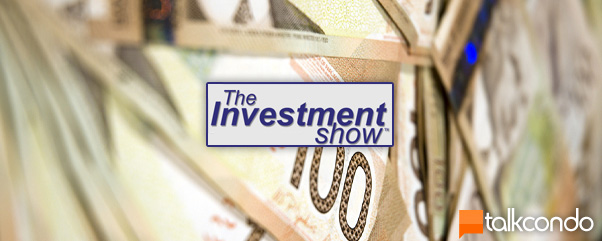 Looks like I have a busy weekend ahead of me.
I am very honored to have been invited by Brian Persaud (@BrianPersaud) (host of Rogers TV's "Inside Toronto Real Estate") to speak on a 6-man panel to discuss "How To Use Social Media to Make Buying and Investment Decisions" at the annual "The Investment Show". We'll be hitting the stage at 12:30pm on Saturday February 5th.
The other speakers include:
a) Matthew Slutsky – Founder of BuzzBuzzHome
b) Riz Dhanji – VP of Sales and Marketing for Canderel Stoneridge (ran the sales and marketing for monster projects such as Aura and DNA3)
c) Matthew Goulart – Founder of Webstar Content (owners of financial powerhouse website Banknerd)
d) Rob Galetta – Founder of Black Jet Inc. (Marketing company whose clientel include developers such as Cityzen and Amacon)
e) Addy Saeed – Real Estate Sales Professional with a strong focus on Investments with Resale Property
And Finally: Roy Bhandari of TalkCondo as an expert in investing in Pre-Construction Developments
The panel includes some major players in the Social Media game. All 5 of my fellow panelists are experts in their respective field, and we're truly honored to be speaking alongside these heavyweights of social media (figuratively speaking, of course).
The Investment Show is a two-day event hosted at the Hyatt in the Entertainment District (370 King West). The show will feature a number of speakers, exhibitors and workshops for people looking to free investment advice from the experts – whether its on RRSP's, Tax Advice, Wealth Management or Real Estate – there is a little something for everyone The event is expected to draw a crowd of over 1,200 people.
If you are interested in attending, please contact us (leave a comment below or e-mail us direct at info@talkcondo.com) and we would be delighted to invite you out as our guest. Look forward to meeting you all (and if you come to check out the Social Media panel, go easy on the questions and vegetables!)