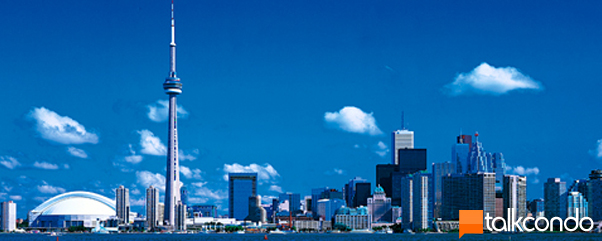 2012 looks like it might just be the "Year of Menkes." With three very hot projects on their books for 2012 (365 Church, Fabrik and 1 York/90 Harbour) they are definitely looking to make a mark on the Toronto Condo scene this year.
Their most hyped project is the two 70 storey tower development located at 1 York/90 Harbour. The multi-phase development will also include a 31 storey commercial building. Last week we ran an article detailing the project based on the city application (which you can re-read here) which included a "wire drawing" of the project, however, today an UNCONFIRMED render was leaked that looks an awful lot like the wire drawings fell into our laps.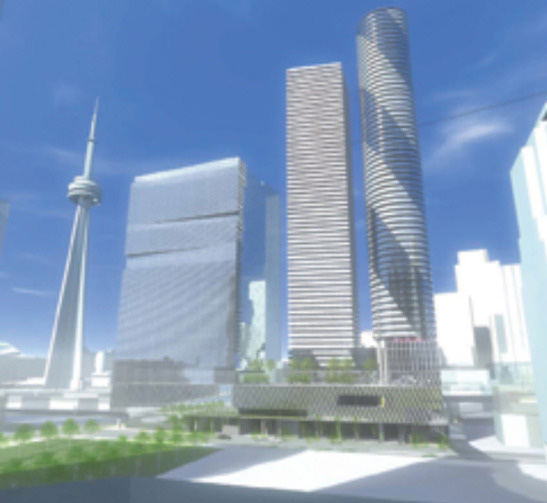 Leaked rendering shows striking similarities to the wire drawing below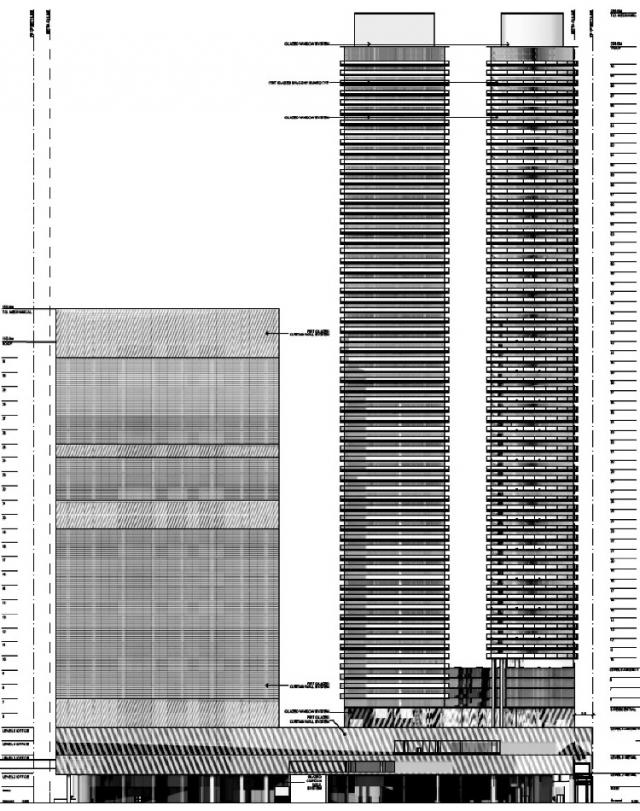 Original Wire Drawing for 1 York/90 Harbour Street, as posted by TalkCondo last week
The image looks strikingly like the wire drawing, and we get a first look at the "square and round" towers. The interesting balcony design on the "round" tower gives some added uniqueness. This rendering is enough to whet our appetite (and probably shows how starved for condo related news stories we are during the holiday season) and we cannot wait for more details on this project!
To stay in the loop, and to be the first to learn about this project and opportunities to purchase, register using the form below!