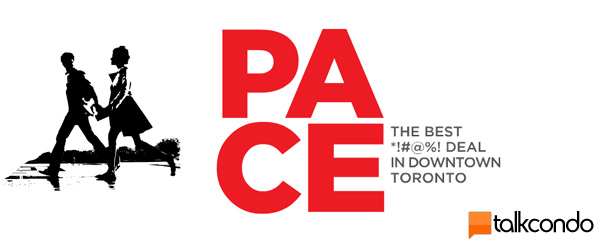 Pace Condominiums was one of the huge success stories of the Spring market. In April of this year, Great Gulf Homes released approximately 250 units and received approximately 2,000 worksheets (what is a worksheet?) in the first weekend. The development could have sold itself out 9 times over with very little marketing (they didn't even have time to build a sales center!).
Pace Condominiums was initially launched as "The Best *!#@%! Deal in Downtown Toronto!" and raced to over 90% sold in record time, leaving just a few larger units available.
The development is located at the South East Corner of Jarvis and Dundas, with buyers and investor highlighting the potential for the area to grow, coupled with Great Gulf Homes' history of picking up sites with great potential. Great Gulf Homes were the first major developer in the Entertainment District with "The Hudson". That area has gone on to become the hottest neighbourhod in the City.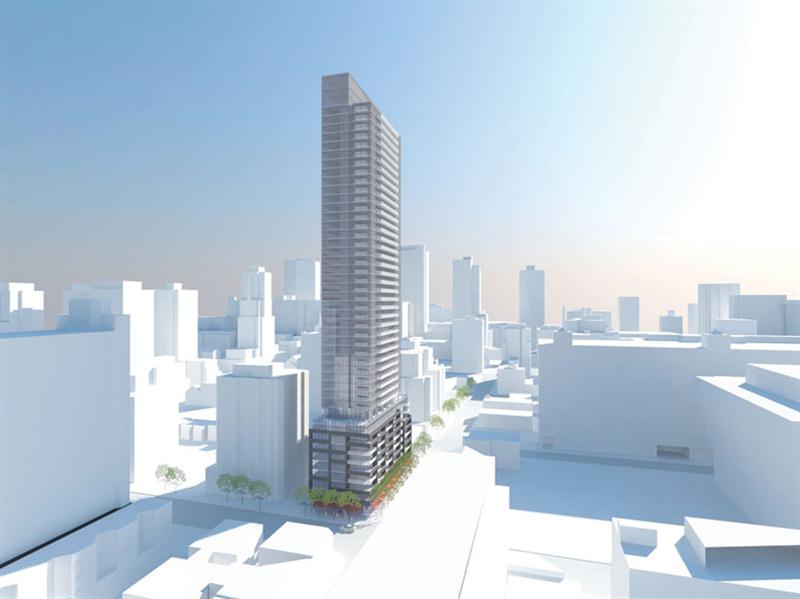 Pace raced to 90% sold in record time. Great Gulf are now releasing three more floors for your last chance to purchase in the building!
Great Gulf Homes announced that they will be releasing three new floors in the tower and will be hosting a "first come first served" on September 10th, with doors opening at 11 a.m. sharp.
TalkCondo are taking pre-registrations for this event for your last opportunity to purchase at Pace Condominiums at pre-construction prices. Pre-register using the form below!