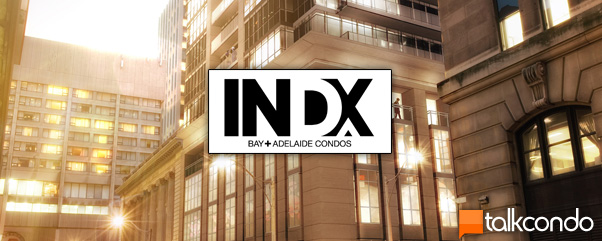 If you want to purchase a suite at INDX, you're out of luck because It's official; INDX Condos is SOLD OUT! CentreCourt and Lifetime have officially sold the last of it's almost 800 suites to become one of the fastest selling condominiums of all time. The developers are now prepping the site for construction and the building will be ready in late 2015.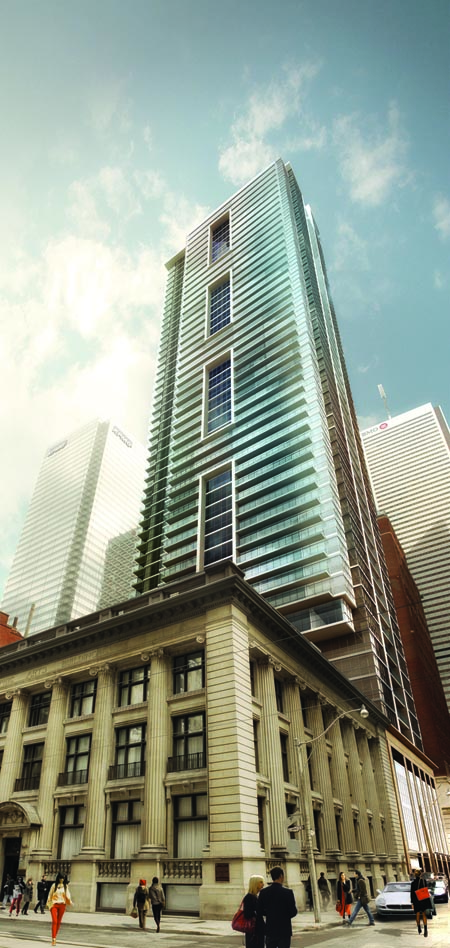 INDX Condominiums is 100% Sold Out!
The project remains one of our all-time favourites with a prime location in the heart of the Financial District and close proximity to Toronto's downtown core, we knew Bay Street professionals and investors alike would jump on this rare opportunity.
A first of its kind, INDX is the first residential building located directly in the financial district at Bay & Adelaide. It offers Toronto professionals the convenience to work, play and live while maintaining their current lifestyle.
We'd like to congratulate Lifetime and CentreCourt Developments for this incredible achievement!