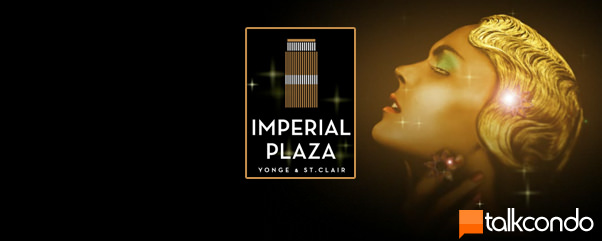 When Imperial Plaza by Camrost-Felcorp launched at the end of 2010, one of the major selling features was the incredible South View of the City. Perched up on a hill at St. Claire and Yonge, from around the 8th floor and up Imperial Plaza offered some of the best views around of the entire city.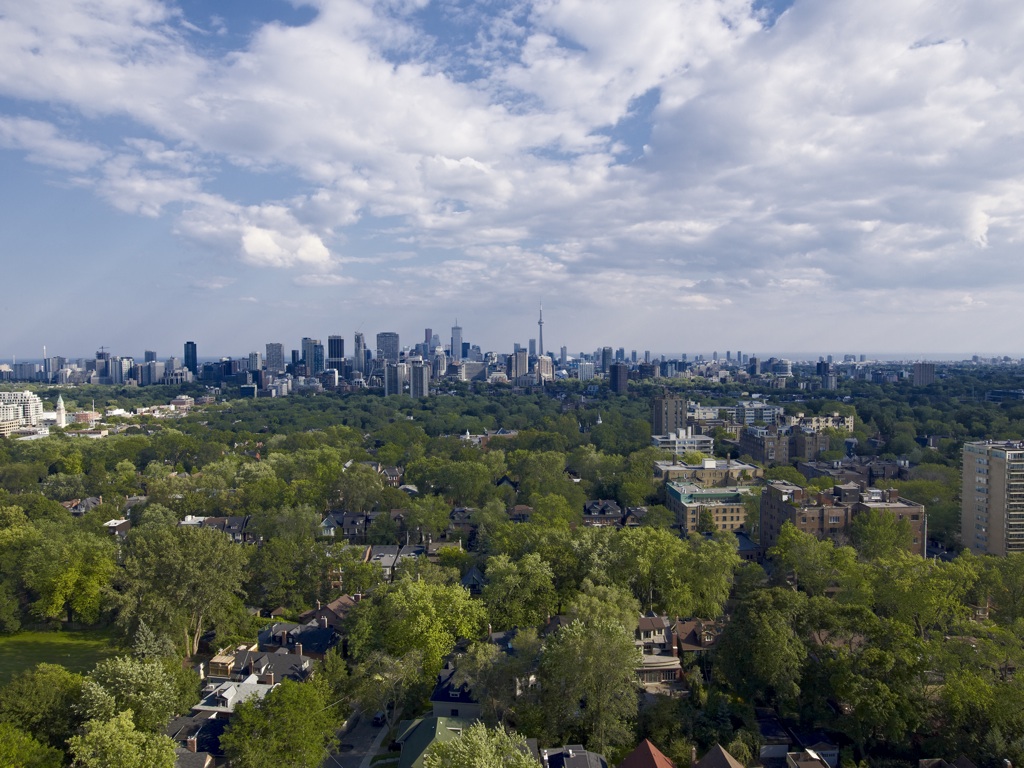 Million Dollar City Views from Imperial Plaza may never see the light of day
Unfortunately, some of the purchasers who bought on the South Side may never get to see those views as there are a couple of developments in the pipeline that may obstruct the views. There are currently two new developments proposed South of Imperial Plaza: Imperial Plaza 2 on the South West Side (101 St. Clair W) and the re-development of the Church to the South East side (129 St. Clair W) (Image below).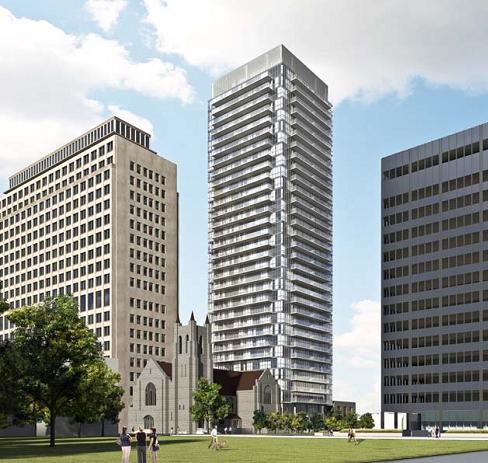 New proposed Glass Tower owned by Whitecastle Investments could sit on the South East Side of Imperial Plaza (Concrete building)
It's unclear from the rendering exactly where the new glass tower will sit. TalkCondo did some extra digging and got some siteplans which show both Imperial Plaza and the Church – the edits in Red are where we believe (based on the rendering) that the new tower will sit.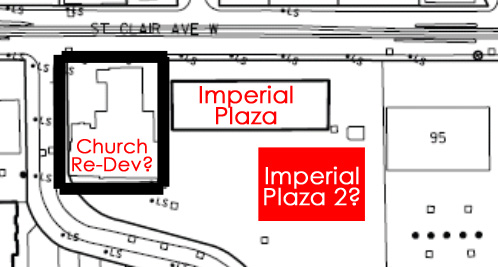 Where exactly are all the towers going? This is based on what we know so far
As of right now, none of this is confirmed, however, the next few years could see this corner of Yonge & St. Clair be home to three new residential towers.
Despite this, we still believe Imperial Plaza to be an incredible project. The redevelopment of the old Imperial Oil building will be one of a kind in the city, and we love a good retrofit. Ceiling heights range from 16' to 20' (WOW) and they have some of the slickest looking finishes around. If the South View is one of your major drawing factors to this development, it is very important to educate yourself about the future developments already in the pipeline (and this is a perfect example of where it helps to have an agent working for you who specializes in this ::cough::).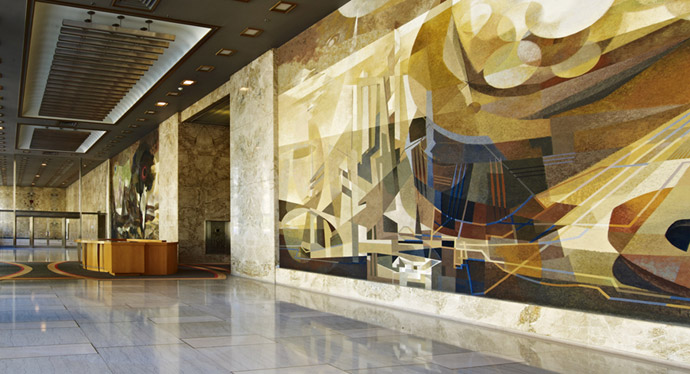 Super slick lobby at Imperial Plaza
We're quite curious as to how all this will develop. Watch this space.
Interested in purchasing at Imperial Plaza or finding more details? Contact us using the form below.