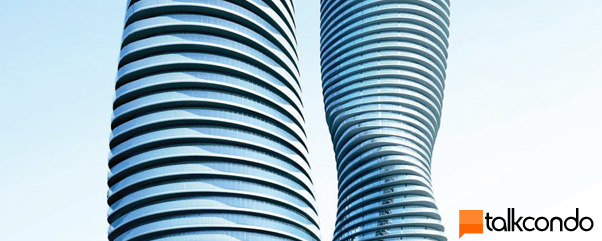 Residents of Mississauga have spent the last 18 months watching the two amazing Absolute Towers rise at the corner of Hurontario and Burnhamthorpe. The towers have been dubbed "Mississauga's CN Tower" and are being pointed to as the cities landmark and defining buildings. The spring of 2011 is here (although the snow would have us believe otherwise) which means occupancy is just around the corner.
The two towers by Cityzen and Fernbrook stand 56 storeys and 50 storeys respectively dominate the skyline in Mississauga City Center and are the tallest towers ever built in a Canadian Suburb City. Cityzen Group updated their blog earlier today with some images showing off the work being done at Absolute in time for the first set of residents to begin occupancy.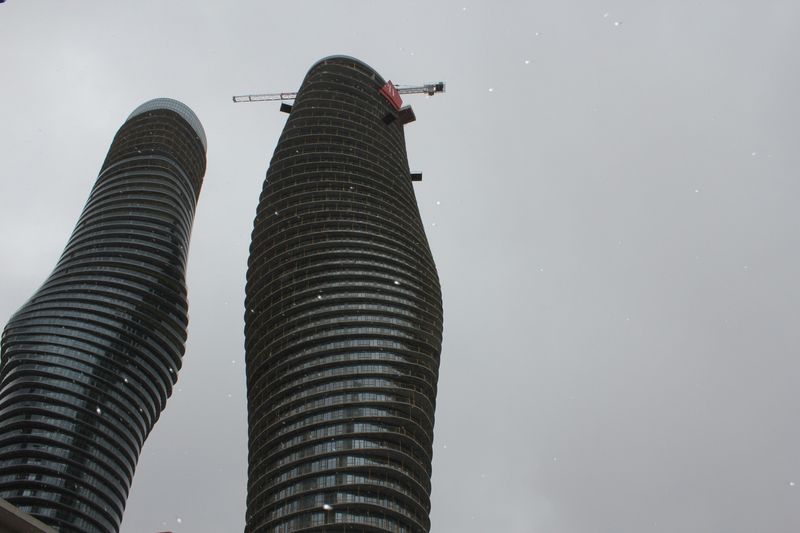 From Below: The two stunning Towers. Marilyn on the left. (Click for larger image)

Mmmmm…. currrrrrvy (Click for larger image)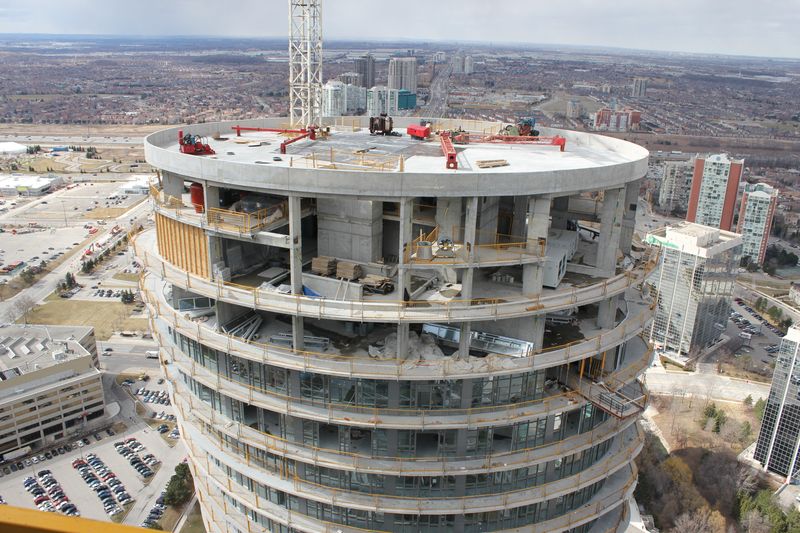 Looking North – looking at the top of Tower 5 from the North Facing Balcony of the Penthouse in Marilyn (Click for larger image)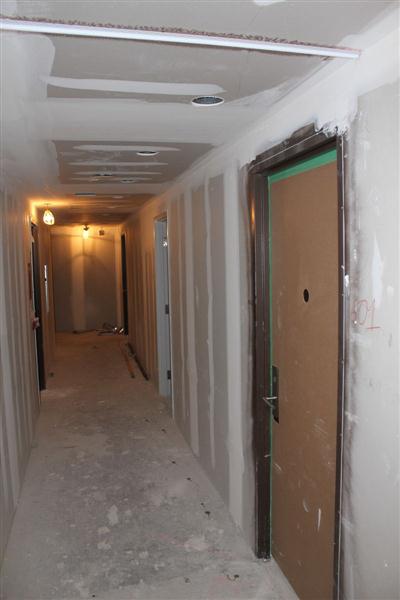 Taking Shape – work is underway to get everything ready for occupancy (Click for larger image)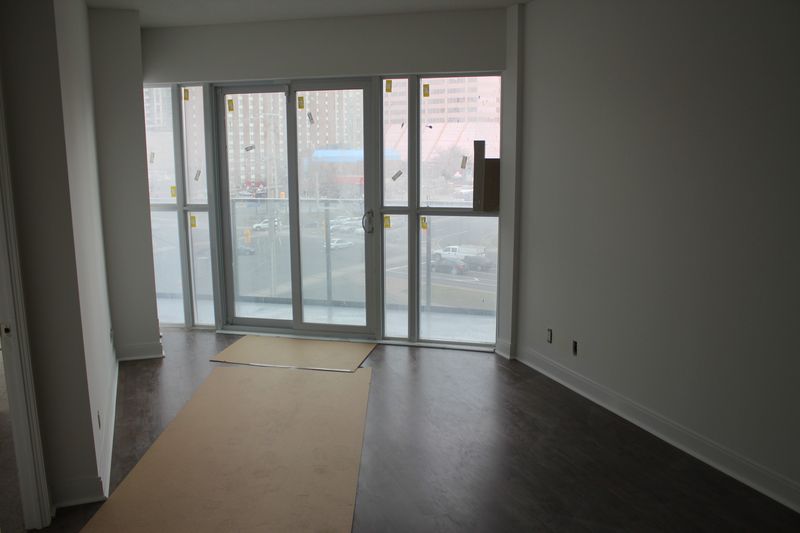 Finishing touches being completed for suites on the lower levels (Click for larger image)
Absolute Condos still has some terrific suites remaining ranging from 997 sq.ft. to 1,010 sq.ft. ranging in price from $415,500 to $429,900 (approximately $400 per square foot). In addition, the Penthouse Collection has some stunning suites ranging in size from 1,600 sq.ft.to 1,785 sq.ft. priced between $1.2 million to $1.6 million. If you are interested in receiving further details on these units for a last chance to buy from the builder in Mississauga's landmark towers, contact us using the form below.
Comments
comments