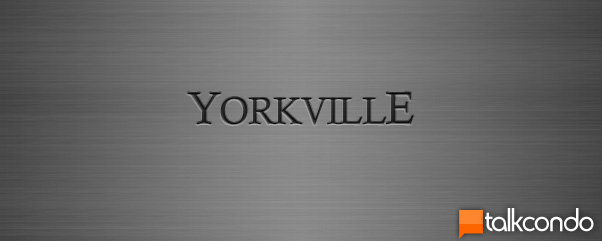 We've been hearing rumours of a mega tower coming soon to Yorkville and we've just gotten word that an 83 storey proposal for 50 Bloor Street West has been filed with the City.
For comparisons sake, the highest residential tower in Toronto is Aura, which will stand 78 storeys once it is completed. 50 Bloor Street West is the current home of Holt Renfrew's flagship store on Bloor Street between Yonge & Bay.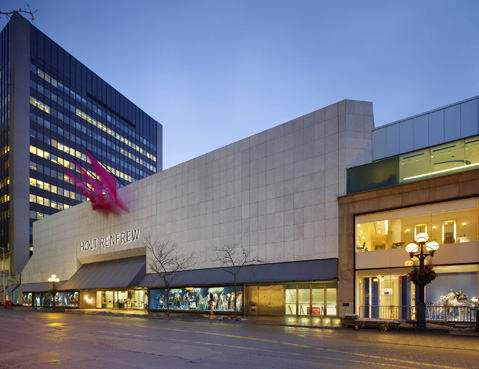 50 Bloor Street West as it stands today: housing Holt Renfrew's flagship store. Will this be the home of a brand new 83 storey mixed use tower?
The application calls for an 83 storey mixed-use building with an 8 storey commercial & office podium (to house the new Holt Renfrew?) and a tower with 600 residential units and 620 below-grade parking spaces.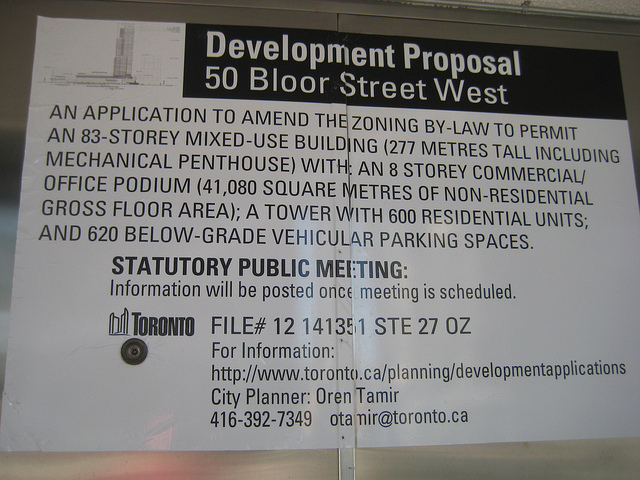 Application board at 50 Bloor Street West. Photo Credit: Traavis007
Details are very scarce at this time, and no developer is attached to the project yet. This has all the makings of a landmark site for Toronto and we'll be following it every step of the way!