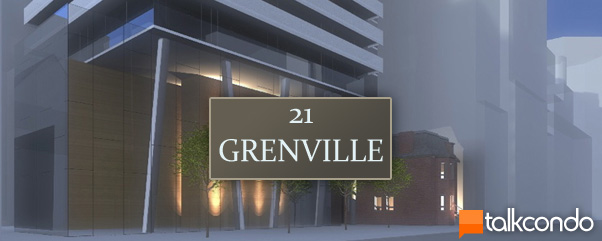 21 Grenville (this development is currently un-named) is the new condominium project located at Yonge & College by Lifetime Developments and CentreCourt Developments and will become one of the hottest condominium projects this fall.
This development has been one of the most requested projects for this fall and will definitely get a ton of interest once it launches to platinum brokers (expected to be within the next four weeks, click here to pre-register for the red carpet access to this development).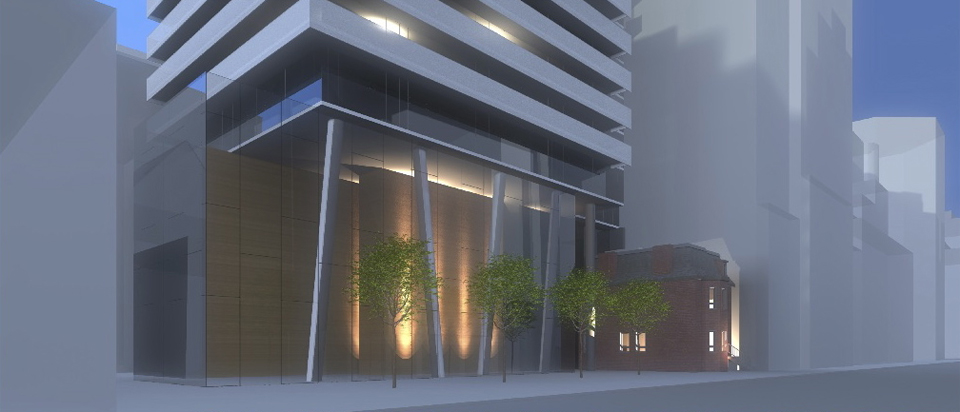 Very early rendering gives us a glimpse of 21 Grenville
A recent City Report reveals some new details for this project:
-Original application called for 52 Floors, the new application revises that to 46 Floors
-427 residential units
-180 parking spaces in 7 levels of underground parking
-Floors 2, 3, 4 will be home to over 10,000 square feet of amenity space (this sounds AMAZING)
-Third floor will have additional 2,500 square feet of outdoor amenity space
-Building will be a "square shape" that looks similar to Festival Tower
We will be ramping up our coverage of 21 Grenville as the projects nears it's launch in the next few weeks. To get the insider access to this project, complete the form below!